Mission Statement
At Benzeen Auto Parts, our mission is to revolutionize the auto recycling industry through innovation, technology, and exceptional service. With a diverse clientele ranging from mechanical shops, automotive dealership repair centers, resale brokers, warranty companies to collision repair shops and individual car owners, We strive to provide premium quality parts sourced from low-mileage, late-model vehicles. Our dedication to top-tier customer experience is enabled by our cutting-edge online platform and professional team, ensuring accurate, timely, and flexible service. Upholding our core values of Proactive, Ambitious, Responsible, Team Player, and Sincere, we're committed to customer satisfaction and maintain a vibrant, high-energy culture as we process a high volume of transactions.
Vision Statement
Our vision is to transform Benzeen Auto Parts from a big little company to a little big company, a leading global player in the auto recycling industry, leveraging our state-of-the-art proprietary software and commitment to excellent service. As we continue to evolve, our ambition is to significantly contribute to a sustainable future by reducing waste and pollution. Looking ahead, we foresee an expansive growth trajectory from our humble origins as a small 5-employee shop to becoming a multinational enterprise. We envision being at the forefront of the industry, consistently delivering on quality, availability, reliability, and rapid turnaround as we reshape the traditional junkyard experience.
Our Vision
Core Values
P

roactive

A

mbitious

R

esponsible

T

eam Player

S

incere
Guarantee: With our comprehensive 1-year warranty, if we can't replace a part we'll give you your money back, no questions asked!
Core Focus
Reinventing the junkyard experience by offering an expanded inventory of recycled and rebuilt auto parts, providing a cost-effective solution for our customers. We utilize cutting-edge technology to match the required part on the first attempt accurately. Our commitment to excellence in customer service ensures a seamless experience, helping get vehicles back on the road efficiently.
Four Uniques

1. Quality (we harvest low mileage, local vehicles and have a robust QC process).
2. Availability (we access over 100,000 SKUs at any given time).
3. Reliability (we offer an industry-leading warranty).
4. Turnaround (we process all orders within 24 hours).
Reducing Waste & Pollution
For every used part sold, a new part is not manufactured where harmful chemicals & metals are safely recycled and kept out of the environment.
Our History
2010
Benzeen originated as TLS Auto Recycling in 2010. TLS was a typical, small "mom and pop" auto parts shop down the road of our current location in Rancho Cordova, California. Our yard and warehouse was one of the smallest available but allowed just enough space to offer auto parts for Toyota, Lexus and Scion vehicles. Sure quality used auto parts were our interest, but we had another passion. Catering to our customers.
2012 - 14
Countless times it was seen that customers were forced to play a dangerous game with used auto part stores. Risking the chance that the parts they buy could fail with no chance of return or warranty. Unfortunately, it did not end there. From customer blaming to intimidating and extensive questioning by salesmen, customer service was terrible! This was the case for many stores no matter how large or small. We felt compassion for these customers who clearly had car problems and these stores were just adding to their problems! So, we sought to fill this industry gap.
2015 - 16
As we began to scale, people noticed our squeaky clean lobby and professional staff. We were attracting potential customers who needed Audi, BMW and the like parts. To cater to these hopeful individuals, we moved down the road to a yard that is 5 times the size of our previous and expanded to offer quality used auto parts for Audi, BMW, Land Rover, Mercedes-Benz, and Porsche! In addition, we wanted to reserve our place as THE reliable auto parts source, so we created a hassle-free 1-year warranty that everyone can enjoy! Things sound great now, but surely this is just the beginning. We are actively finding new ways to provide more for our customers!
2017 - 18
During the expansion, we decided we need a new name. Something unique, clean, edgy, simple and to represent our growing selection of makes and models. After months of brainstorming, then came Benzeen. Since then, we have become known as the same company still under the same ownership since the beginning with the same emphasis on quality, customer service and our constantly expanding selection of parts for many makes and models. This is how we are setting a nationwide standard and transforming the used parts industry. Stay tuned to see what we are woking on in 2018.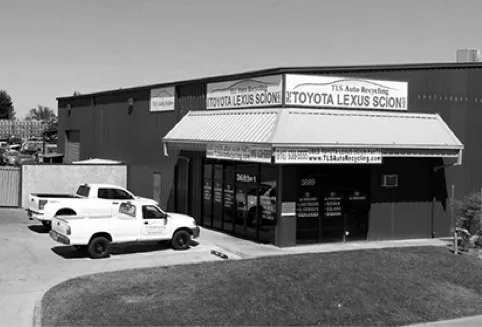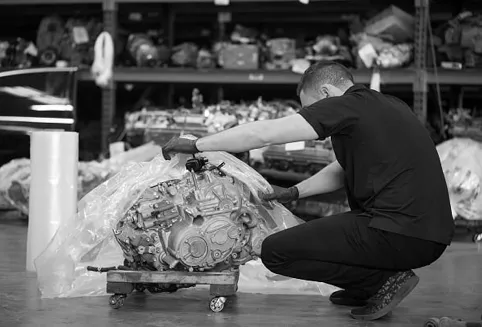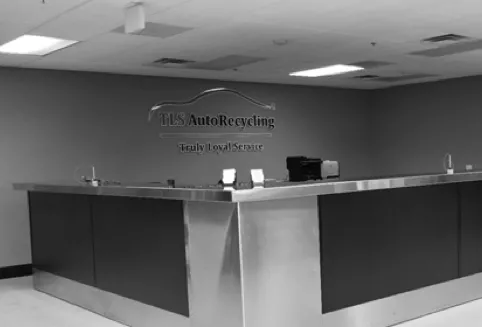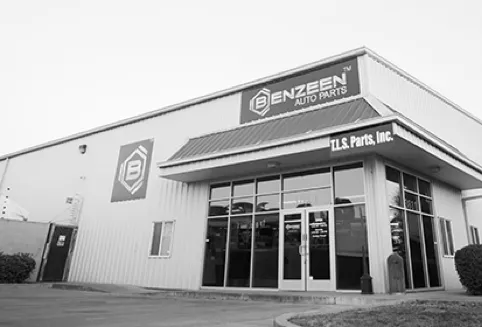 Our History
2010
TLS Auto Recycling launched
Benzeen began its journey as TLS Auto Recycling back in 2010. Situated just a stone's throw away from where we are now in Rancho Cordova, California, TLS started as a quaint family-owned auto parts store. Despite its modest size, our yard and warehouse provided ample space to specialize in parts for Toyota, Lexus, and Scion vehicles. While delivering top-quality used auto parts was our core focus, our true passion was always centered on serving our valued customers.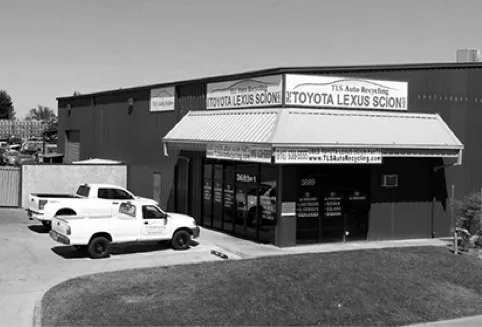 2012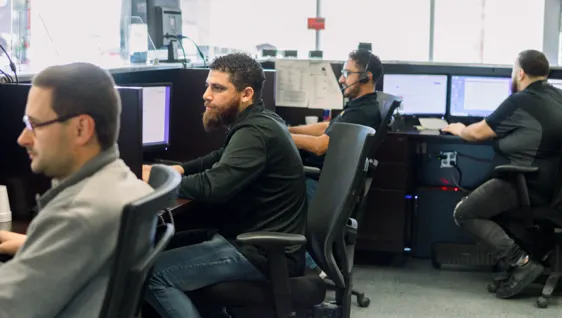 Leading the way in the online auto parts e-commerce sector
We observed a recurring challenge for customers in the used auto parts market. Too often, customers faced the gamble of purchasing parts that might fail, with no safety net of returns or warranties. But the issues didn't stop there. Many experienced blame-shifting, confrontational interactions, and excessive questioning from sales personnel, making customer service experiences unpleasant. This was a widespread issue, regardless of the store's size. Our hearts went out to these customers, already burdened with vehicle issues, only to have their troubles compounded. Motivated by this, we aimed to address this significant industry void.
2014
Relocated to a Facility Twice the Size and Expanded Our Team
As our reputation grew, so did the attention to our immaculate lobby and our team of professionals. We began drawing in those looking for parts for brands like Audi, BMW, and more. To meet these growing demands, we relocated to a facility five times larger than our original space, not far from our initial location. This allowed us to expand our offerings to include top-quality used parts for Audi, BMW, Land Rover, Mercedes-Benz, and Porsche. Determined to set ourselves apart as the go-to auto parts source, we introduced a straightforward 1-year warranty for everyone's peace of mind. While we've made great strides, we believe this is only the start. We're continually exploring avenues to enhance our services for our valued customers.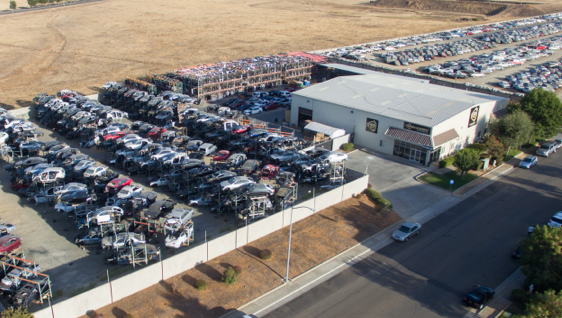 2016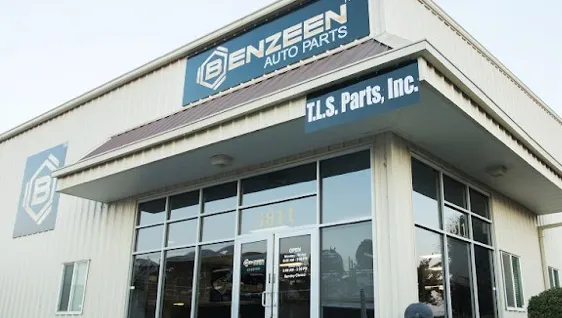 Benzeen Auto Parts rebranding: Now Serving All Makes & Models
As we expanded, it became clear that a new identity was essential – something distinct, sleek, modern, and indicative of our broadening range of vehicle parts. After extensive brainstorming, the name 'Benzeen' emerged. While our name changed, our core values remained the same: under consistent ownership since our inception, we've maintained an unwavering commitment to quality, exceptional customer service, and an ever-growing catalog of parts for various makes and models. We're at the forefront, redefining the standards in the used parts industry on a national scale.
2018
Honored with Numerous Awards and Recognitions
Received lot of awards and recognitions in leading media house about our innovation and state of art Yard.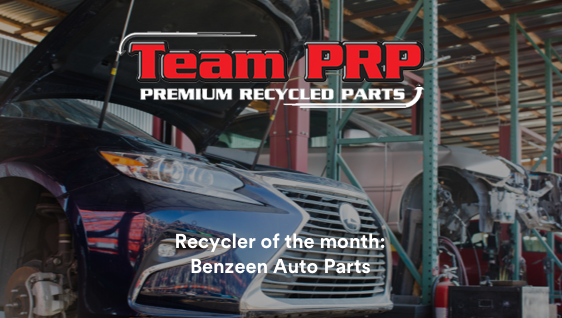 2021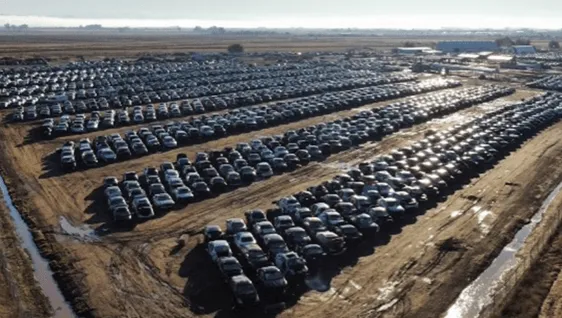 Established Marysville Production HQ
Featuring a 15,000-vehicle capacity, Enhanced equipment, and infrastructure.
2022
Established Benzeen India Office
Benzeen Pvt Ltd - Delhi, India
Hired CFO & IT Project Manager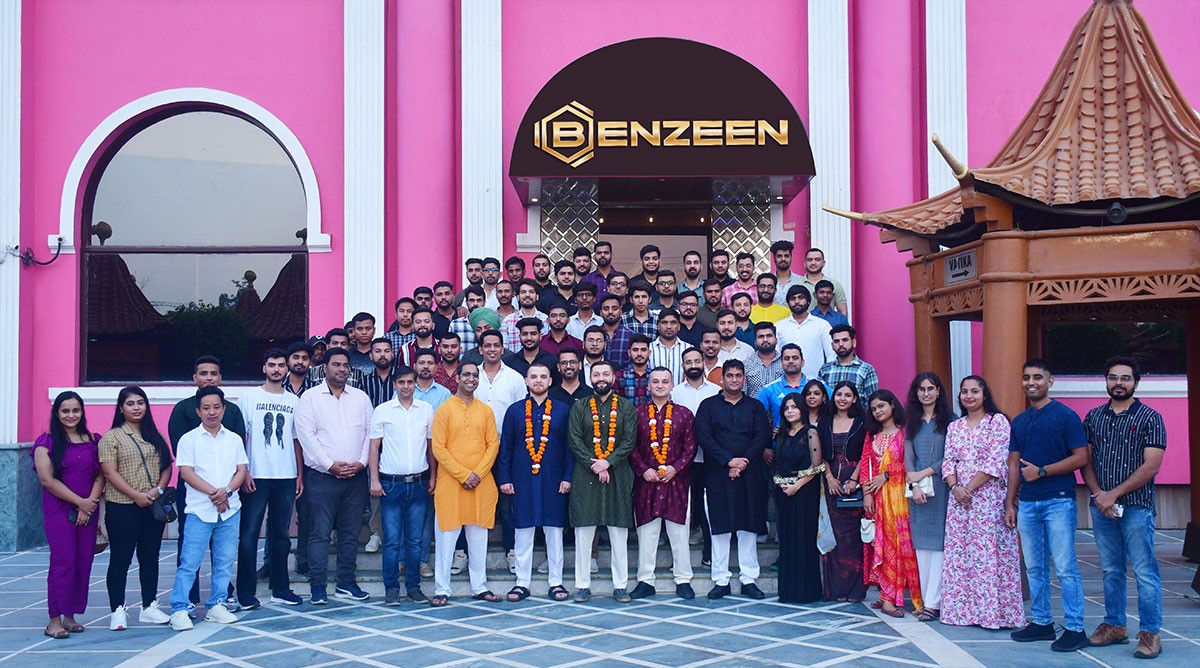 This is merely the beginning of our journey. Stay tuned for what's next!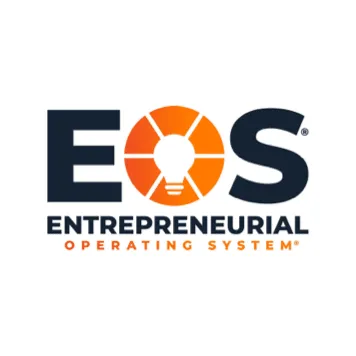 We run on EOS, the Entrepreneurial Operating System®
EOS, the Entrepreneurial Opereating System®, is a complete set of simple concepts and practical tools that has helped thousands of entrepreneurs around the world get what they want from their business.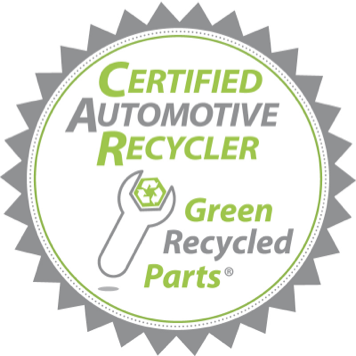 We are Certified Automotive Recycler
Re-using quality parts from another vehicle is perhaps the purest form of recycling. Not only will you be preventing a mountain of waste from ending up in landfill, you'll be reducing the need for new products to be manufactured.
Our Vision
Our vision is to deliver and continuously improve 4 simple things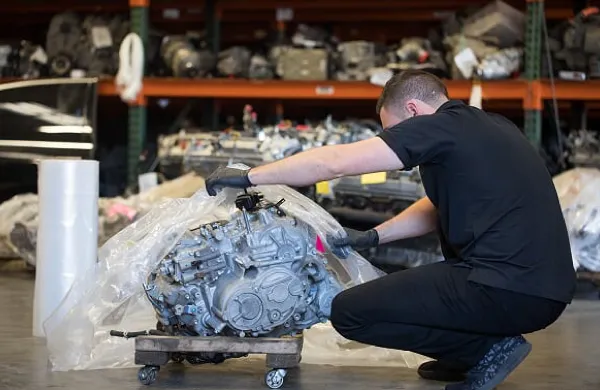 Three Uniques
Quality (we have a robust QC process)
Reliability (we offer an industry-leading warrenty of 1 year)
Turnarund (we process all orders within 24 hours)
Core Values
Proactive Ambitious Responsible Team Player Sincere
Guarantee: With our comprehensive 1-year warranty, if we can't replace a part we'll give you your money back, no questinos asked!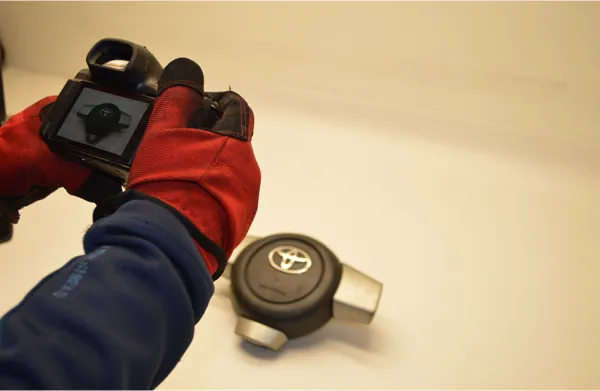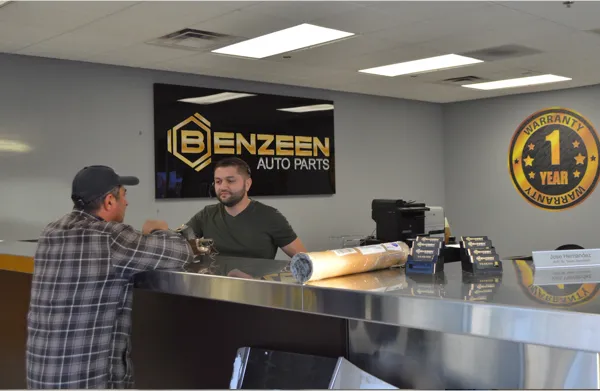 Core Focus
Guarantee: With our comprehensive 1-year warranty, if we can't replace a part we'll give you your money back, no questinos asked!
Reducing Waste & Pollution
For every used part sold, a new part is not manufactured where harmful chemicals & metals are safely recycled and kept out of the environment.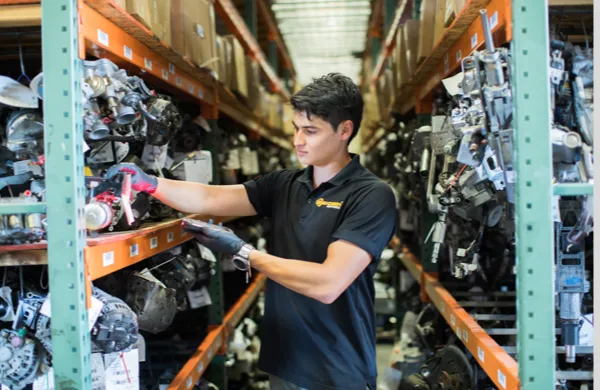 And here are just a few ways in which we are pursuing our vision:
Equipping our entire production staff with the latest in mobile devices and tablet computers to improve inventory accuracy and maintainence.
Sending our staff to nationwide conventions to develop customer service and leadership skills.
Joining affiliates to ensure we are meeting and exceeding industry standards.
Taking advantage of the latest software technologies to deliver the best experience for us and our customers.
Beginning our own local delivery service to send our parts out faster and even safer.
As we continue to grow, we continue to find more amenities to deliver to our awesome customers.
Our Sales Team
Tour the Benzeen Auto Parts Facility! We take pride in the quality used parts we produce and want you to be familiar with more than just the Benzeen name. The parts you buy come from a our team of part specialists that take your auto parts needs seriously. Check us out!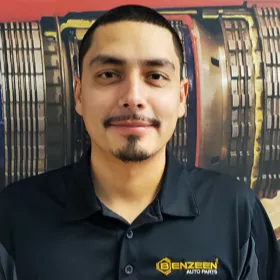 Carlos Fraga
Sales Specialist
t. 916 403 7907
e. carlos@benzeenautoparts.com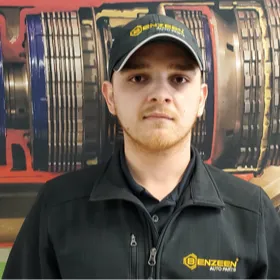 Sam Trunyan
Senior Sales Specialist
t. 916 403 7920
e. sam@benzeenautoparts.com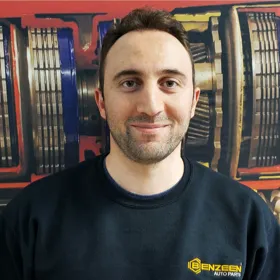 Samson Karsliyev
Sales Specialist
e. samson@benzeenautoparts.com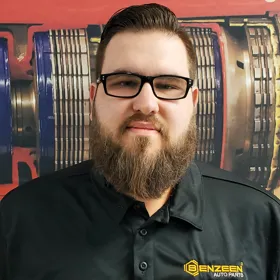 Andrey Lukashonok
Sales Specialist
t. 916 403 7911
e. andrey@benzeenautoparts.com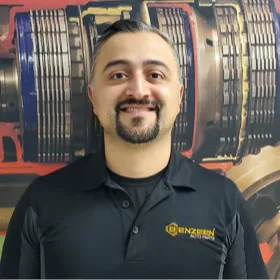 Arthur Mirzoyan
eCommerce Sales Specialist
t. 916 403 7904
e. arthur@benzeenautoparts.com
Ray Arconado
Sales Specialist
t. 916 403 7910
e. ray@benzeenautoparts.com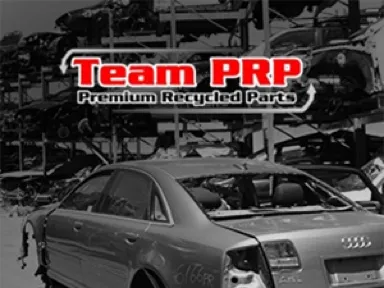 ...focuses on customer service and quality OEM parts with the same priority... finding new ways to provide our customers with more, which is what makes us stand out from the rest...
— Team PRP
TLS Auto Recycling offers quality used auto parts for Audi, BMW, Mercedes-Benz, Toyota, Lexus, Land Rover, and Porsche. The company offers bilingual customer service...
— Russian Time: Issue #35, Page 48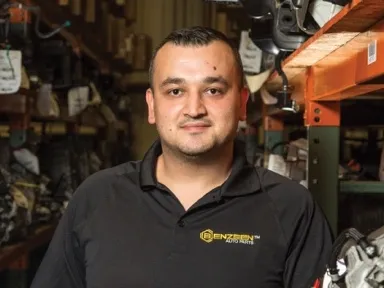 Thirty percent growth for a company for one year is pretty good. Thirty percent growth year-after-year is outstanding.
— Parts Locator Upfront: Flip The Script
Quality Assurance
Many companies have a designated person or department for quality control but we designate this responsibility to every specialist at Benzeen who comes in contact with a part. This is our multi-step quality assurance process:
We begin by buying unwanted or salvaged vehicles from insurance auto auctions that satisfy our customer demand. These are delivered to our yard in beautiful, salt and rust-free, sunny California. A part specialist immediately inspects, tests, photographs and films the vehicle upon arrival.
Depending on the part type, we have a variety of procedures to certify the part is functional. From performing visuals to testing every button and switch in the vehicle and leak down testing motors, each part is inspected and cleaned to ensure suitable use. When the vehicle is ready to be dismantled it is placed on one of our multiple automotive lifts where each part is carefully disassembled.
These parts make it in to our warehouse where our part photographer inspects, photographs and prepares each part for storage. Stock personnel will relocate the part to a safe storage location after another round of inspection. Each part is now ready to be generously packaged and shipped by our shipping expert or brought to the front counter where the sales team will physically put hands on the part to be sure the part meets our quality standards before handing off to a customer. And, it doesnt end there! Every part comes with a standard 1 Year Warranty to lock-in your part buying confidence with extended warranties also available.
Automotive manufactures release new innovations every year so we regularly upgrade our quality asssurance process to stay on top of our quality standards. To our customers, it is our obligation to ensure our parts deliver great OEM quality, reliability and peace-of-mind.
Benzeenautoparts.com is the place for the best genuine OEM used auto parts online. With a hassle-free, one-year warranty,
and the highest standards in quality and affordability, you can always rely on us for your parts.

1 Year Warranty
We offer Hassle-free
guarantees

QUALITY ASSURED PARTS
All of our Parts are Quality Tested &
Inspected.

24 HOUR HANDLING
We Ship all Products 24 Business
Hours to the Lower 48 States.

SECURE TRANSACTIONS
256-BIT Level Encryption Security
Certified & Verified.