Genuine OEM Jaguar E-pace Used Auto Parts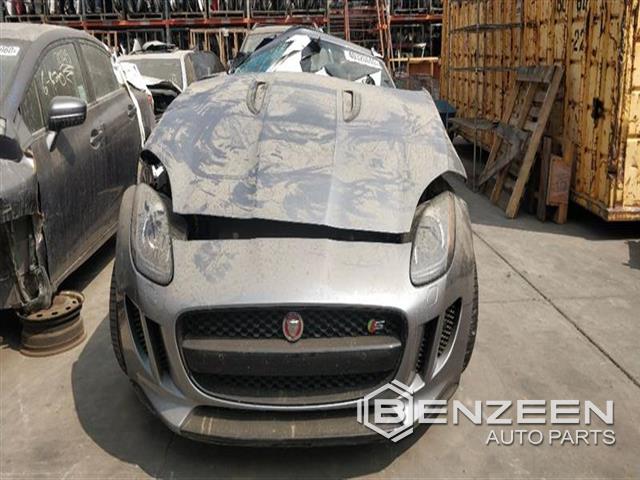 Now parting out this salvaged JAGUAR F-TYPE to offer quality OEM used parts.
Frequently Asked Questions
Where can I find affordable OEM replacement parts for a Jaguar E-Pace that comes with a warranty?
Benzeen Auto Parts has a large inventory of parts with savings of up to 70% off new and aftermarket prices. At Benzeen, we stand behind everything we offer to our valued customers. Every part is backed by a hassle-free, 1-Year Warranty. We are your safe and affordable alternative to dubious junkyard or salvage yard E-Pace parts.
Difference between OEM used, new and aftermarket parts?
OEM is an abbreviation for Original Equipment Manufacturer, meaning that the parts are made directly by the auto manufacturer, in this case, Jaguar, and not by a third party. Because they're made specifically for your make and model Jaguar, you can expect a precise fit. New Jaguar OEM parts are expensive. That's why buying used OEM parts, you can be assured they're compatible and expect big savings off the MSRP.
Aftermarket parts are manufactured by a company other than your car's manufacturer. They can be produced at a high volume and made to similar specifications of your E-Pace but may not offer a perfect fit, making used OEM parts a more feasible and affordable option.
What are some popular replacement parts for the Jaguar E-Pace?
Here are some of the more common services we provide for Jaguar owners: 1) ABS pump; If your ABS pump is leaking, it's time to give your E-Pace a quality tested replacement. 2) ECU and ECMs; while it's rare for an ECU or ECM to fail, incorrect programming or water damage can require a replacement. 3) Excessively loud music can sometimes cause your radio or amplifier to fail. Fortunately, we can test and provide a massive inventory of OEM replacement options for your Jaguar. 4) Rather than repairing your E-Pace transmission, sometimes replacing it with a quality used OEM is a more viable and affordable alternative.
Where can I buy used OEM Jaguar E-Pace parts online?
Here at Benzeen, we have a massive inventory of used parts for your Jaguar. You can order Jaguar E-Pace parts on our easy to use website anytime. Simply, find the part you need and verify its compatibility using our advanced part search tools. No mechanic required! If you have any questions, our experienced part specialists are standing by to help you find the exact OEM part.
Our Commitment for JAGUAR E-PACE Parts
OEM Jaguar E-Pace replacement parts are notoriously expensive and hard to find. Fortunately, we have a large inventory of dependable, affordable, used OEM Jaguar parts! We offer quality used parts for all Jaguar models.
Benzeenautoparts.com is the place for the best genuine OEM used auto parts online. With a hassle-free, one-year warranty,
and the highest standards in quality and affordability, you can always rely on us for your parts.

1 Year Warranty
We offer Hassle-free
guarantees

QUALITY ASSURED PARTS
All of our Parts are Quality Tested &
Inspected.

24 HOUR HANDLING
We Ship all Products 24 Business
Hours to the Lower 48 States.

SECURE TRANSACTIONS
256-BIT Level Encryption Security
Certified & Verified.