2001 TOYOTA CAMRY HYBRID CLOCK SPRING
AIR BAG CLOCK SPRING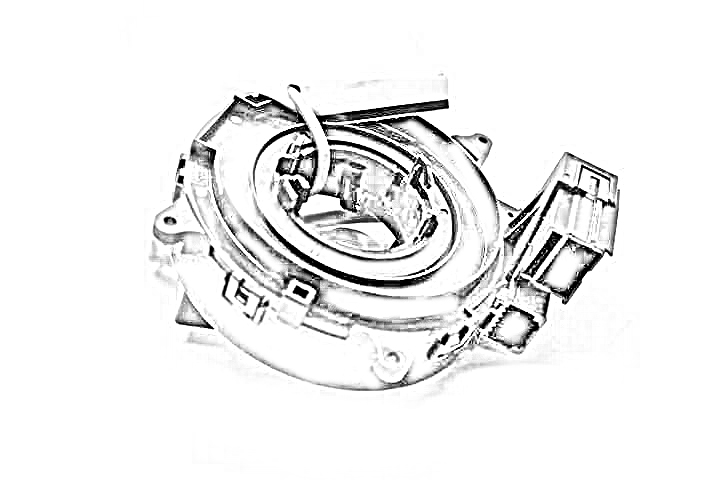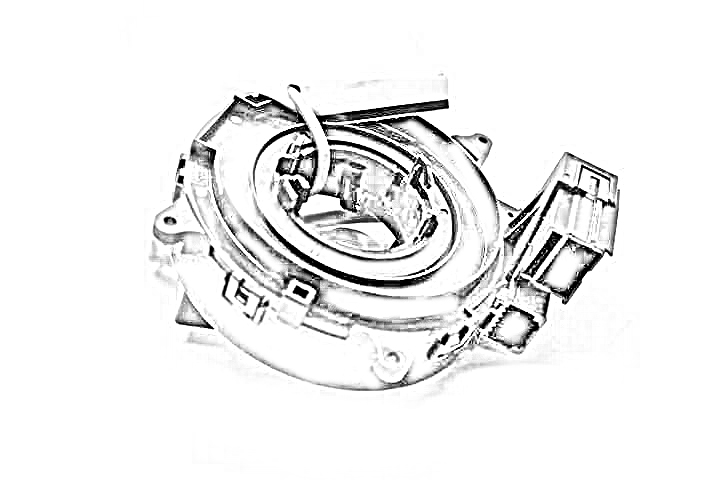 2001 TOYOTA CAMRY HYBRID CLOCK SPRING
AIR BAG CLOCK SPRING
Our part #: 40112
Stock #: 090203
Have a Question? Ask a Specialist
Give us a Call 855-439-0321
This is a quality OEM Clock Spring for a 2001 Toyota Camry Hybrid and compatible vehicles. Please be sure to verify compatibility via Check Vehicle Fitment. This genuine used Clock Spring is tested and inspected to exceed our quality assurance standards and includes our hassle-free 1-year warranty at no extra cost. Extended warranty options may also be available, please see the warranty options above. We welcome you to Ask a Part Specialist or give us a call for any questions you have. Your satisfaction is extremely important to us at Benzeen Auto Parts and we take pride in giving you the best part buying experience online.
This part can ship anywhere within the Continental United States with FedEx Ground.
All items that are pulled from the shelf will leave our location within 1 business day. Parts that must be dismantled from the Part will leave within 1-3 business days.
We will not ship overseas under any circumstances. Best practice is to ship to a friend or family in the Continental U.S. and have them forward it to you.
We are no longer able to ship outside of the Continental United States. The only exceptions are Alaska, Hawaii, Puerto Rico and Canada VIA FedEx.
Shipping to Alaska, Hawaii, Puerto Rico and Canada is available for select parts at an additional cost. Please contact us for more information.
We will not ship to PO or APO box addresses. Any orders with a PO or APO box address will not ship until an acceptable address is provided.
We will email tracking information at the time of shipment.
You can track your order from the order tracking tab on our website homepage.
If signature at time of delivery is desired, please contact us immediately.
Please contact us before buying if you have any questions or concerns about shipping. Thank you!
Parts and labor Warranties
BENZEEN Auto Parts offers part and labor warranties for purchased parts. These warranties are available for an additional cost Pricing for parts and labor warranties is based on a small percentage of your purchase price. Pricing is as follows:
20% of original purchase price for a 1 year Parts and Labor coverage plan.
30% of original purchase price for a 2 year Parts and Labor coverage plan.
Parts and Labor Warranty Terms and Conditions:
1 year coverage plan: Parts and labor covered for up to one year from the original date of purchase.
2 years coverage plan: Parts and labor covered for up to one year from the original date of purchase
*All repairs must be done by a licensed ASE Certified repair shop. All parts and labor warranties must be purchased at time of sale. Buyer understands that these purchased warranties apply only to the original purchased part Warranty replacement parts carry no extended and/or labor warranty unless purchased separately. *Labor warranty claims warrant a $50.00 per hour cap, not to exceed the original price of purchased part. $50.00 per hour rate is based on Mitchell, All Data, and Chilton per hour book time rate.
More Parts from Stock 090203
PASSENGER FRONT WINDOW SWITCH
STOCK IMAGE
(NOT ACTUAL PART)
4CYL,AT,FWD
Our Part #: 16814
Call For Availability
- OR -

Whaoooo amazing service friendly and professional What a nice experience...
Jobanpreet Singh
07/15/2021

Worst service. Will never recommend. They shipped the wrong part. I ordered front right CV axle. They shipped the left cv axle and on invoice it was mentioned that it was the one from right side. My mechanic tried to fit but it didn't fit. We came to know that it was one from left side. I contacted benzeen auto parts and ask to give me the refund and the labour cost that i need to pay double of th...

Stopped by for my CLS parts. I was about to buy my radio for $100 more with 3 months warranty. Got it for cheaper and 1 year warranty. Got my business anyday...

Great place. Was stuck and none had the part. They were busy so I left a deposit so I do not wait when picking up. Thanks mike appreciate yall...

Great selection of parts & superior customer service!...
2050 Endevours
06/18/2021

Thanks Benzeen.. One of the only shops I can trust....
Harout Mikayelyan
06/17/2021

Chris is my guy over there helped me find a rare hard to find part for my car and he got it done with a great price...
Sofiya Movsisyan
06/17/2021

Thanks a ton Chris for finding me my parts when no one else could, highly recommend this shop for all your car part needs talk to Chris really nice gentleman that wasn't pushy or rude he was genuinely just trying to help...
Ethan Mcnamara
06/12/2021

I bought an engine from this joke of a company payed 5 grand they up sold me on two year warranty and labor warranty, when the engine blew 2 months later they said its not there problem. Don't trust them take it from me go somewhere else...
Christopher Stipanuk
06/12/2021

Beware of this company, my son bought a engine that they claimed was warranteed . Blew 2 months after install, when asked if they would stand behind there warranty they passed all blaim to the shop that did the install, after calling and speaking with a manager he made it very clear that there is no warranty on used auto parts nationwide and there dirty little secret is all they sell is used en...

Sam did an amazing job helping me get a part that somehow woke to someone else, and he even went above and beyond to make sure I got all the parts I needed for my car...

Was recommended by a friend to go here....
Benzeenautoparts.com is the place for the best genuine OEM used auto parts online. With a hassle-free, one-year warranty,
and the highest standards in quality and affordability, you can always rely on us for your parts.

1 Year Warranty
We offer Hassle-free
guarantees

QUALITY ASSURED PARTS
All of our Parts are Quality Tested &
Inspected.

24 HOUR HANDLING
We Ship all Products 24 Business
Hours to the Lower 48 States.

SECURE TRANSACTIONS
256-BIT Level Encryption Security
Certified & Verified.